ARCHAEOLOGICAL AREA
It is now possible to observe the main navel of the temple whose altarpiece is a modern composition. In the excavations only the grey stone table or predella of the altar that runs along the main altar was found. Also the main cloister and a replica of the original fountain, the cemetery and the crypts where the Calvary crypt stands out, housing a perfectly conserved 17th century altarpiece.
Some of the rescued spaces offer an array of collections of cultural heritage pieces from Guatemala.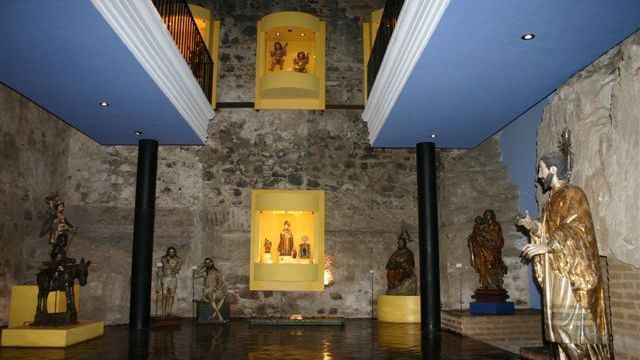 MUSEO COLONIAL
It contains works produced during the 16th, 17th, 18th and early 19th centuries. It includes religious paintings, archangels, saints, virgins, cherubs and animas among others.
false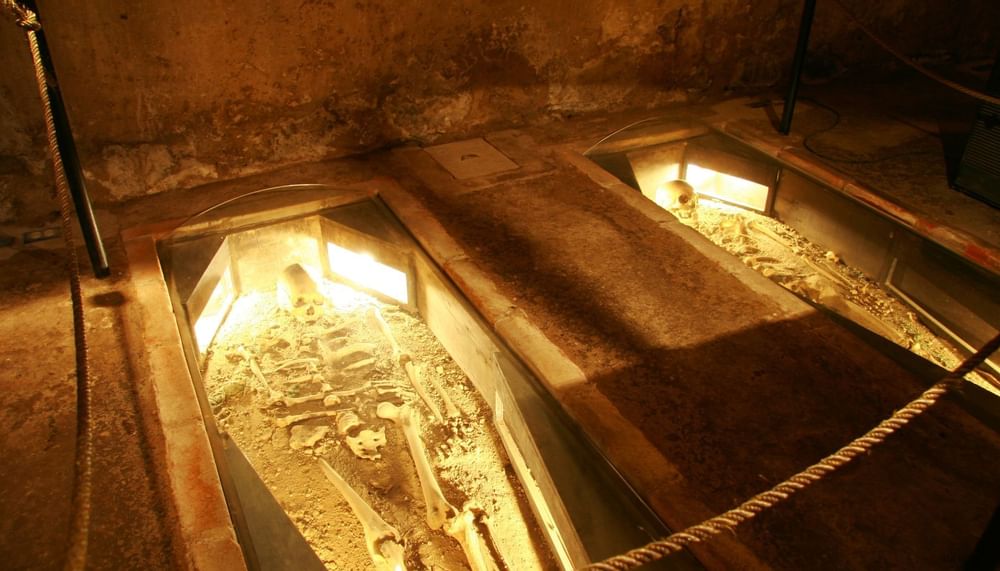 MUSEO ARQUEOLÓGICO
It contains objects of pottery and stone that mostly correspond to the classical period (200-900 AC) of the Maya culture, such as female figures, vases, plates, bowls, funerary urns, censers, axes and ceremonial yokes.
false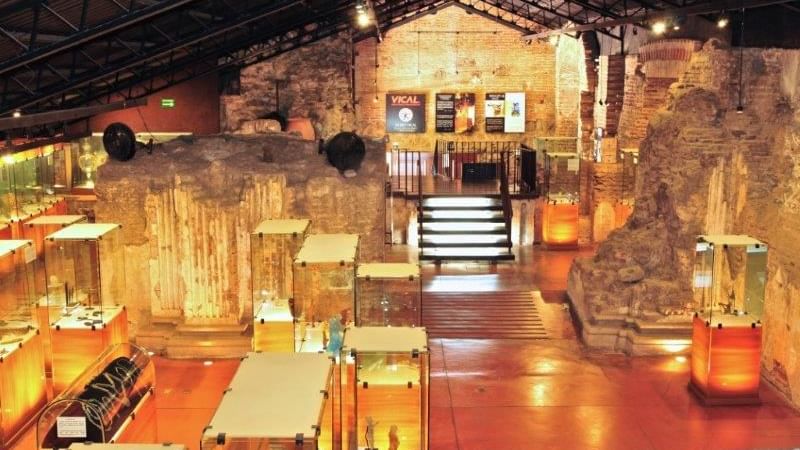 MUSEO DE ARTE PRE-COLOMBINO Y VIDRIO MODERNO
It contains sculptures made of glass that contrast harmoniously with beautiful pre-hispanic pieces of clay and stone. The objective is to demostrate the differences and similarities between the ols and the new.
false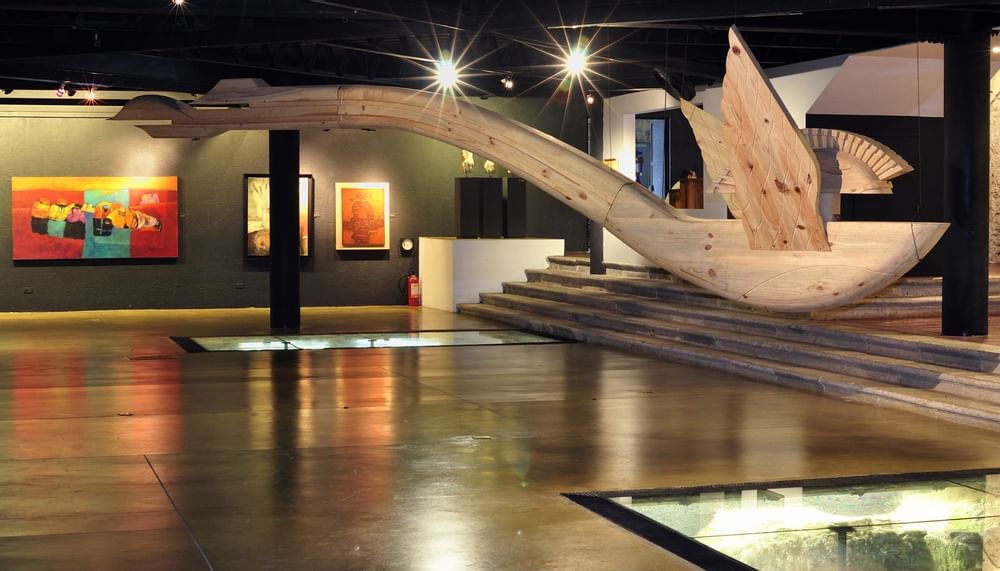 SALA MARCO AUGUSTO QUIROA Y SALA DEL ARTISTA
A spacious enclosure in which art works by distinguished artists, both national and foreign, form temporary exhibitions of three to six months duration.
false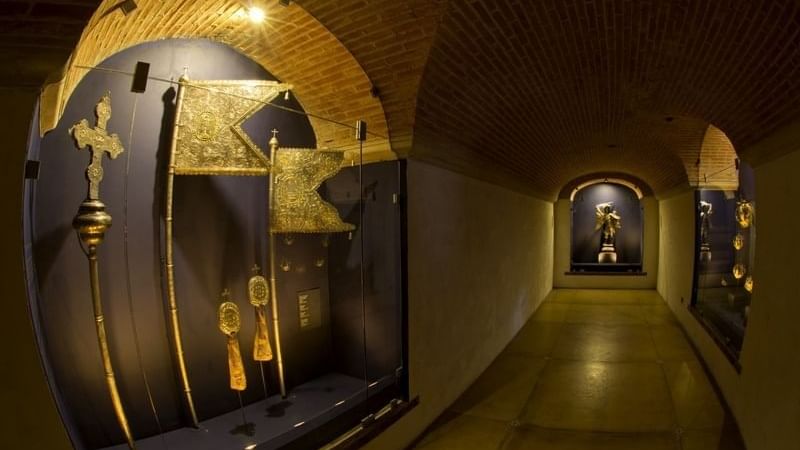 MUSEO DE LA PLATA
In this room you can see many silver objects from the 16th, 17th and 18th centuries. Most are of liturgical use such as votive lamps, candelabras, altar pieces, censers, monstrance's and Saint's iconography.
false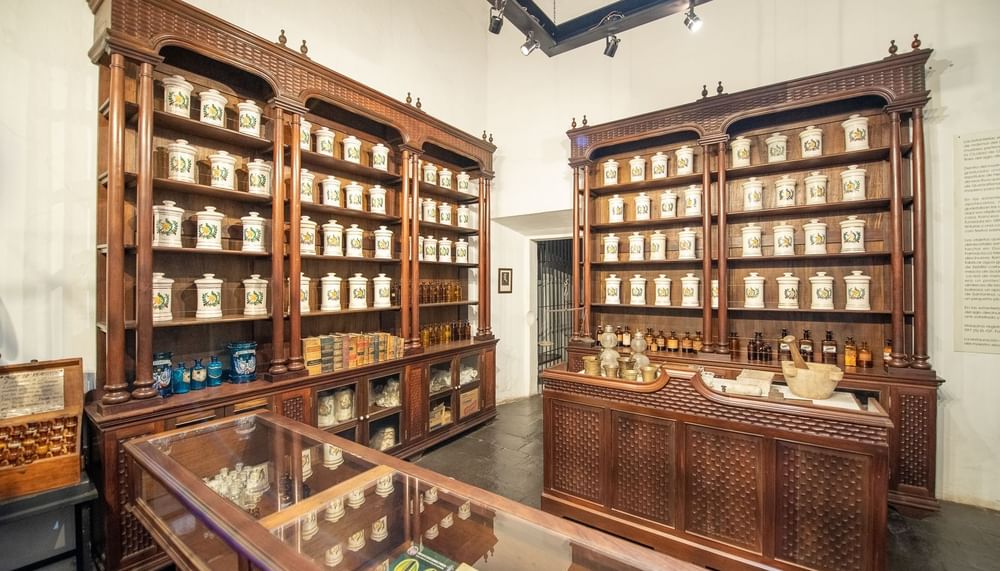 MUSEO DE LA FARMACIA
Contains objects and furniture used in the pharmacies of Guatemala in the 19th century.
false